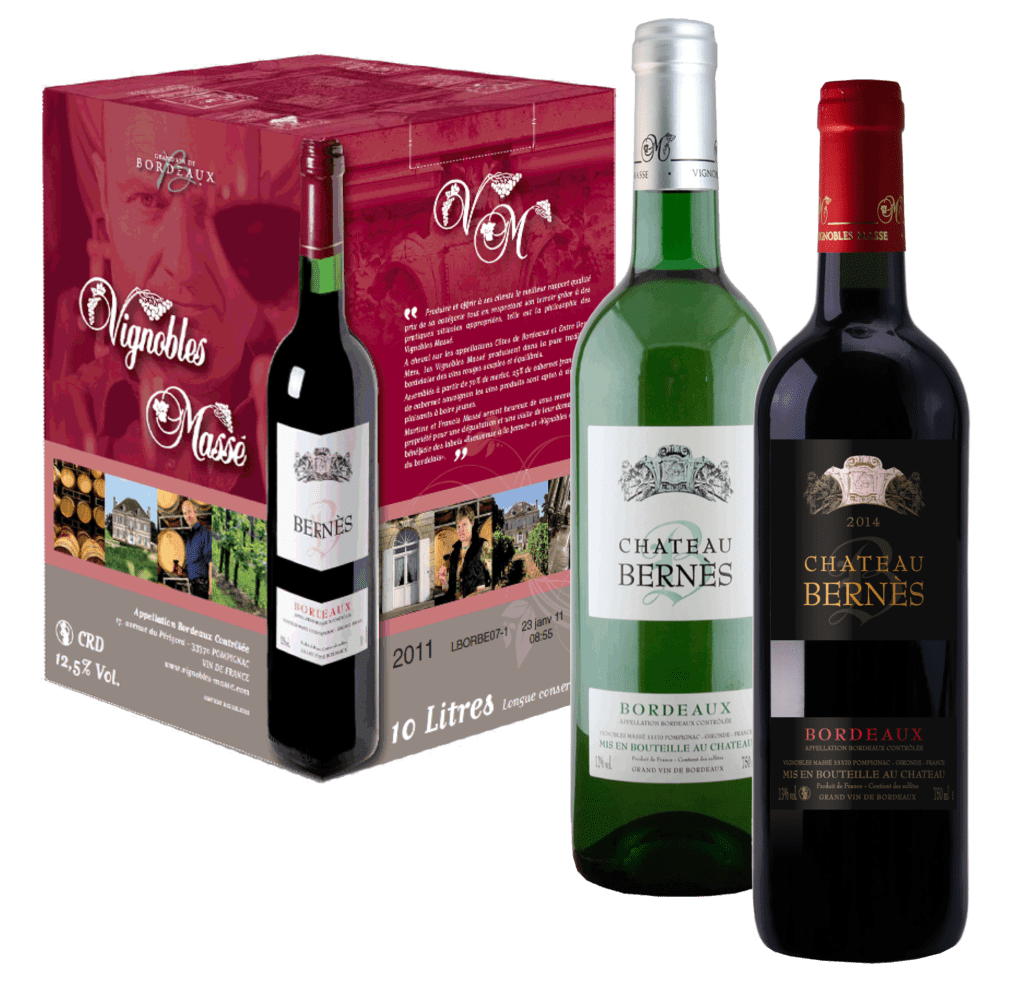 From a selection of our plots, Château Bernès is a wine exclusively distributed by our wine merchant partners.
Available in red and white wine, it is a young, supple and fruity wine.
Its red blend is made up of Merlot, Cabernet Franc and Cabernet Sauvignon.

Château Bernès is a wine with a sustained color that presents ruby reflections. The aroma is dominated by fruity notes; the mouth is delicious and juicy.
You will be seduced by its roundness and freshness. No need to wait for its aging to taste this traditional Bordeaux.
The white wine is mainly composed of Sauvignon Blanc, its robe is pale and very shiny, the aroma is intense, there are notes of flowers and citrus; on the palate, the attack is frank, fruity, slightly tart.
You can find Château Bernès red in bottles, half-bottles, magnum and Bag In Box (5L and 10L). White is only available in bottles.